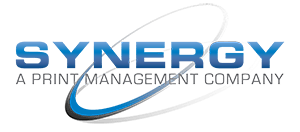 Email marketing is a great way to keep in contact with all your customers and prospects.  Susan Leinen Design works with Synergy and has a special offer for Synergy Reps. Email Marketing is still one of the most effective ways to reach your clients and prospects with information about your products and services.
As a Constant Contact Solutions Provider,  I can help you get started with three free services:
Three months free email marketing account with Constant Contact. (Up to 500 contacts, unlimited emails for three months)
Account Set-Up – I'll save you time by creating your account and uploading your contacts. (free with new account)
Custom Email Template – Bring your branding into your emails with your photos, logo and links. (Website Match Email Template free with new account)
This offer is only good through December 31, 2013 for new Constant Contact Acccounts!
What is a Website Match Email Template?
It's a reusable email template that matches your company's branding: including colors, logos and social media links. Your personalized template will save you time and make you look great!
How does this offer work?
It's simple, fill out the form below (no credit card needed) and I will create your new account through Constant Contact and send you a verification email. (Or do it yourself here.) As soon as you have verified your email, your constant contact account will be ready to go! You can start right away!
You can upload your contacts yourself, or send me your contact spreadsheet and I'll do it for you.
Your personalized template will be delivered within 2-3 weeks, but you can use one of the hundreds of templates available (take a look here) and start right away.
This offer is only good for new Constant Contact customers.
If you choose to continue your subscription after the first three months, the monthly fee is $15 per month for up to 500 contacts.
Got questions?
Feel free to call me at 818.269.4124 (pacific time) or send me an email.
[contact-form-7 id="996″ title="Constant Contact Sign Up"]